Pour ce joli (?) mois de mai, je voulais vous offrir un petit cadeau ...
Voici donc un nouveau kit exclusif.
Un kit en tons de gris mais que vous pouvez recolorer (ou non) selon vos envies ;-)
For this beautiful (?) month of may, I wanted to offer little gift to you ...
So here's a new exclusive kit.
A kit in shades of grey but that you can recolor (or not) as you wish ;-)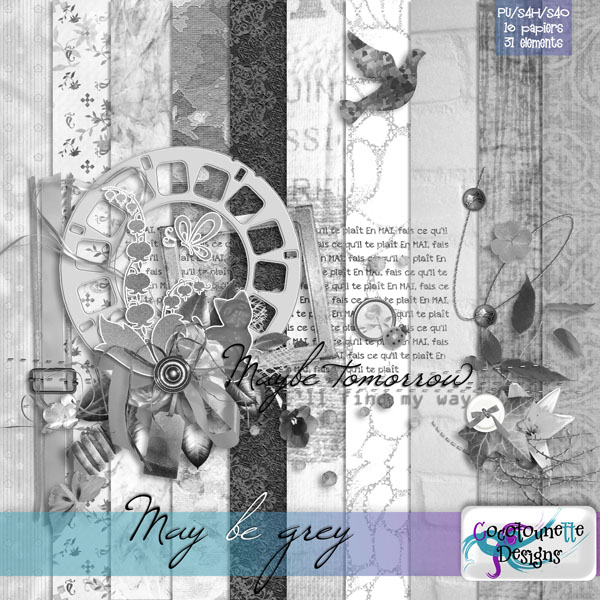 Les pages de ma super chouette CT :
Kastagnette
Etoiledunjour
Valkyrie
Nanou0146
La mienne :
en couleurs
en noir et blanc
RAK Estelle42